Responding to a call from Rev. Martin Luther King Jr., seminarian Jonathan Daniels traveled south to Selma, Alabama, to work for voting rights. After five months on the front lines of the civil rights movement, Daniels was murdered in cold blood while saving the life of a black teenager. King called Jonathan's sacrifice "one of the most heroic Christian deeds of which I have heard in my entire ministry and career for civil rights." BLOOD BROTHER examines Jonathan's life from his childhood in New Hampshire through his tumultuous college years and his bold entry into the realm of social justice.
By Rich Wallace and Sandra Neil Wallace
---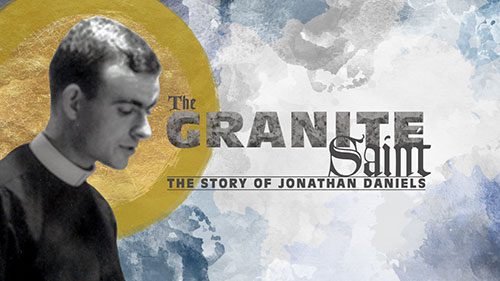 ABCTV: Jonathan Daniels/BLOOD BROTHER feature on New Hampshire Chronicle.

America needs to hear this story.

-- NAACP President Cornell William Brooks
POWERFUL. . . . An unusually inspiring story skillfully told.

-- Kirkus Reviews [starred]
A masterly demonstration of scholarly research and nonfiction writing. . . . Visually stunning and morally significant.

-- SLJ
RIVETING. . . . A thoroughly researched, meticulously documented biography.

-- Booklist [starred]